Welcome to CanadianHedgeWatch.com
Wednesday, May 25, 2022

Date: Monday, September 30, 2013
Author: Press Release
Introducing new Managing Director, Jeffrey Kowal
I'm pleased to announce that Jeffrey Kowal has joined the Blackheath team, as Managing Director Business Development,  after a successful career in the futures industry at Friedberg Mercantile Group, ScotiaMcLeod, and RBC Dominion Securities. 

Jeff brings to us extensive market experience, a proven track record of business success, and a deep understanding of our Sentiment Strategy, all of which will make him a terrific addition to our firm.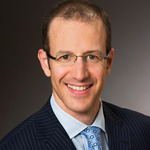 jkowal@blackheath.ca
416-363-2962 
Please join us in welcoming Jeff to the team.

Christopher Foster
Chief Executive Officer
Copyright © Canadian Hedge Watch Inc. All rights reserved.
Reproduction in whole or in part without permission is prohibited.